The Green Carpet Cleaning Products We Use to Keep Your Family and Pets Safe, and for the Benefit of the Environment
We at Greener Southwest Carpet, Tile, and Upholstery value your health and the environment as much as you do. We use the best in powerful green cleaners to clean and remove odors on your carpets, tile, and upholstery. And we work to conserve water in the carpet cleaning process.
And our lower water use means you get a powerful, green carpet, tile and upholstery clean that dries quickly! Allowing you to get back to using your home, cars, boats, or furniture faster.
Highly Effective, Safe and Green Cleaning Products
Efficient Moisture Process for Quicker Drying
One Kids Room Free with Home Carpet Cleaning ( for kids 15 and younger )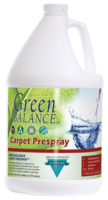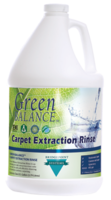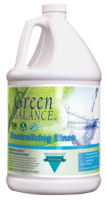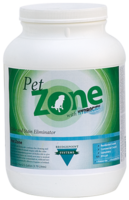 PetZone with Hydrocide




Odor and Stain Eliminator
Carpet Cleaning with new PetZONE is an awesome new product that permanently removes pet odors AND stains—all in a single step! Stains are removed by the natural power of oxygen while the odor bonding and encapsulating power of Hydrocide permanently eliminates odors.
PetZONE was designed for the worst pet urine contamination. Affected areas must be completely saturated, making the Water Claw an ideal application tool.
Odors are immediately eliminated without leaving strong and potentially offensive fragrances behind. Plus, the persistent yellowing stains that often accompany pet urine contamination are also removed.
PetZONE has a powerful effervescing action that lets you and your customers know it's working. Won't cause resoiling.
Hydrocide Xtreme




Deodorizer for Severe Odors
Carpet cleaning with HYDROCIDE Xtreme™ has the ability to neutralize even the most severe odors by using a bonding, binding and encapsulating process to absorb odors no matter the cause. HYDROCIDE Xtreme contains a fresh "green" fragrance to leave the treated environment free from smells associated with food, animals, humans, smoke and chemical processes. HYDROCITE Xtreme™ treatment followed by proper cleaning offers the most efficient results. As an odor counteractant, HYDROCITE XTREME™ binds and neutralizes strong odors regardless of the source. The neutralization power of HYDROCIDE Xtreme can even be used to remove the smells of skunk musk, animal feces or urine, as well as vomit, decay or organic odors. All surfaces including upholstery, mattresses, carpet, pet beds and draperies are no problem for HYDROCIDE Xtreme™. When used on carpet, this treatment is able to create a freshness that lasts for the whole room. Use HYDROCIDE Xtreme with a Water Claw® tool such as a FlashSpotter ™ FlashXtractor™ or SpotLifter® for the treatment of excessive urine contamination. You can also add HYDROCIDE Xtreme™ to a spray solution for the pre-treatment of areas before carpet cleaning. The effective action of HYDROCIDE Xtreme™ yields results immediately and creates an easier and more efficient way to clean.
HYDROCIDE Xtreme™ has the power of the strongest cleaning products but does not create the chemical odor or residue that competitors do. Rather, it uses a fresh, light, "green approved" fragrance that your customers will love and not have to live with for months!
HYDROCIDE Xtreme™ is unique in that the polymer contained in the formula prevents re-soiling of the area you treat, and provides a lasting, more effective clean without residues or stickiness.
Green Balance Carpet Prespray
This prespray uses advanced surfactant technology instead of solvents (e.g., alcohols, glycol ethers, terpenes) to rapidly dissolve tough oil-based soils. Unlike many other green cleaners, Green Balance utilizes a mildly alkaline formula that delivers significantly better carpet cleaning than acid side cleaners.
Green Balance Prespray has been formulated based upon information supplied by the U.S. EPA DFE program and other green programs for environmentally preferred cleaning products.
Highly concentrated for economic use at 32 to 1 for normal soiling conditions. Safe for wool and all synthetic carpets.
Green Balance Carpet Extraction Rinse
Designed to work in conjunction with the Green Balance Prespray, Green Balance Extraction Rinse is a mildly alkaline formula designed to deliver additional carpet cleaning power often missing from acid side "green" cleaners.
In addition, Green Balance Extraction Rinse also incorporates advanced polymer technology to prevent rapid resoiling and keep carpets clean longer.
Green Balance Neutralizing Rinse
Green Balance Neutralizing Rinse is ideal as an extraction rinse or post-cleaning topical spray. This acid rinse leaves carpet fibers absolutely their cleanest, free from both soil and detergent residue. Then, state-of-the art polymer technology insures that carpet won't resoil due to detergent residues.
It stabilizes dyes, prevents against browning and yellowing, pH neutralizes the carpet, and leaves a soft luxurious feel.